Photo Guide for Accurate Assessment
September 5, 2019
A guide on how to take photos to minimize the chance of not being accepted for surgery and to get an accurate surgical quotation
A rundown on how to get the perfect assessment photos for your accurate surgical quotation.
In today's era, an online consultation with the surgeon is now possible by just sending your photos! Photos are important in order for the surgeon to give you his opinion on your requested procedure. Standardized photos are indeed needed to ensure accurate assessment.
At Plastic Surgery Thailand, we make consultation convenient for you through pre-travel photo assessments. An online consultation is easily organized by just sending your photos. Clear photos in standard angles ensure that the surgeon provides an accurate surgical opinion.
We have enumerated what photos you need per area.
Face Procedures
Forehead Lift, Eyelid, Rhinoplasty, Face and Neck Lift, Cheek Implants, Chin Implants, Lip Lift, Fillers, Otoplasty, Hair Transplant
Center Oriented Framing – Always ensure consistent framing and place anatomical landmark in the center of the frame.
Tie Hair in a bun – Pull hair off face and behind ears. Remove eyeglasses and jewelry.
Sit up or stand straight – When turning for oblique and lateral views, you should rotate entire body (shoulders and feet).
Breast Procedures
Breast Implants, Breast Lift with Implants, Breast Reduction, Breast Reconstruction, Nipple Lift, Areola Reduction
Position clavicles at top of frame – For frontal and oblique views, center torso horizontally. For lateral views, center mass of proximal breast horizontally.
Stand straight with arms on the side – When turning for oblique and lateral views, you should rotate entire body (shoulders and feet).
Remove any visible jewelry
Body Procedures
Tummy Tuck, Belt Lipectomy, Liposuction, Thigh Lift, Arm Lift
Stand straight with arms on the side – When turning for oblique and lateral views, you should rotate entire body (shoulders and feet).
Position toes at bottom of frame – Center feet horizontally (Thigh Lift)
Patient should extend hand horizontally – Center hand in frame.(Arm Lift)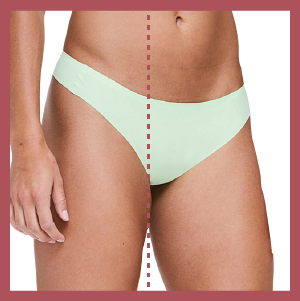 Additional Tips
Do not take selfies.
Take photos against a solid-colored background.
Take photos in a well-lit room
Reduce cast shadows
---